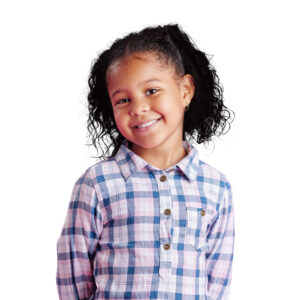 Childhood is all about learning lessons that set one up for success as they grow. When it comes to healthy smiles, we love teaching kids how to best care for their oral health with regular hygienic habits. We all know a child who can't get enough sweets, but learning to make healthy choices at mealtime is another important step toward preserving your smile. When you bring your little one in for a cleaning and exam, we end each appointment by reviewing your child's brushing and flossing technique and highlighting areas that could use a little improvement. As they continue to grow, we monitor the health of their teeth to see that they are learning the proper ways to continue caring for their smile.
At your Shirley, NY, pediatric dentist and orthodontist, we pride ourselves on our caring attitude toward young children. We believe that an investment in a child's regular dental care can pay big dividends by preventing future restorative work that becomes necessary with bad hygienic habits. Because this is such an important time in their development, we can offer additional services to protect your children's teeth as they fully learn to take care of their smile. Fluoride treatments and dental sealants boost the protection of your little one's enamel to prevent cavity formation as they age.
Your Child's First Introduction To The Dentist
We suggest bringing your little one in for their first dental checkup by their first birthday or when their first tooth erupts, whichever occurs first. At this meeting, we will perform a simple knee-to-knee lap exam where we ask you to hold them as we inspect their mouths. This review acclimates your son or daughter to the idea of a dental cleaning so that they feel more comfortable when a more involved service is required. Then beginning around age two, we will ask that they begin attending on a biannual basis. At each meeting, we will monitor the growth of all their oral structures to see that they are coming in how we expect.
Additional Protection For Little Smiles
We often provide fluoride treatments for kids to give their enamel a protective boost. This service requires applying a gel to the surface of their teeth followed by half an hour of avoiding any food or drink. We can offer suction to clean their mouths instead of water.
As their back molars appear, we will place dental sealants that protect the crevices between their teeth from accumulating bacterial deposits. Because kids sometimes lack the dexterity necessary to reach these teeth, this helps prevent cavities until they are more skilled.
Schedule Your Child's Next Dental Appointment In Shirley, NY
For more information or to schedule an appointment, call us at Shirley Orthodontics and Pediatric Dentistry in Shirley, NY at (631) 399-1600.