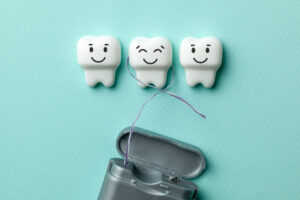 Just like you, children need to see the dentist for routine checkup and cleaning every few months. These simple visits help prevent complications like tooth decay and dental infection, and could fight gingivitis in older kids too. In today's blog, your Shirley, NY, pediatric dentist and orthodontist discusses the importance of children's checkups.
The Initial Visit
When should kids see the dentist for the first time? We recommend an initial visit, which doesn't involve treatment, at around age one. This consists of a simple knee-to-knee lap exam, so we can make sure teeth are erupting properly, and also allow your little one to become accustomed to the sights and sounds of the dentist's office. At around age two, we will recommend a routine exam and cleaning every six months. These visits help kids understand their oral health, and the importance of caring for their smiles each day. We instill good oral hygiene habits, and your little ones are less likely to have dental anxiety, and more like to continue seeing the dentist as adults. We're starting them on a path to a lifetime of bright and beautiful smiles!
Dental Exams
The dental exam involves our team taking detailed images of the smile with digital x-ray and intraoral cameras. These images can be captured quickly and comfortably. They're available instantly on chairside monitors, so your little one has less time in the chair. They allow us to provide a diagnosis with precision and accuracy. We'll watch for the earliest indicators of tooth decay and infection, and also watch for concerns like gingivitis. Our team also wants to look for possible indicators of developing misalignment, so we can offer orthodontic care as needed. For cavities, we could offer lifelike and safe fillings and crowns.
Cleaning Their Smiles
During each visit, our team will also clean the teeth. The dental cleaning is a process that involves gently removing all plaque and tartar from the teeth with an ultrasonic scaling device and a manual tool. Doing so helps lower the risk of gum inflammation and tooth decay, and also fights bad breath and teeth stains. Kids need to help control plaque and tartar at home by brushing twice a day with a fluoride toothpaste (rice sized blots for kids three and younger, pea sized for all others). Flossing before bed is also essential!
If you have any questions about keeping your child's smile healthy and beautiful with a routine checkup and cleaning visit, then contact our team today to learn more, or to schedule your next appointment.
Your Shirley, NY, Orthodontist and Pediatric Dentist Offers Preventive Dental Care
We would like to help kids enjoy optimal oral health. To learn more about our preventive checkups and cleanings, then contact Shirley Orthodontics and Pediatric Dentistry in Shirley, NY, by calling (631) 399-1600.