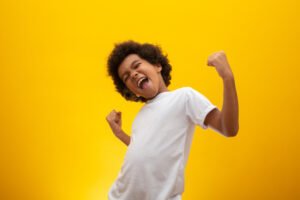 Did you know that we could start treating poor alignment as young as age seven? The first phase of treatment can help limit serious misalignment in childhood and protect kids from major malocclusion in their teen and adult years. In today's blog, your Shirley, NY, pediatric dentist and orthodontist talks about children's orthodontics.
The Initial Consultation
To get started, we will recommend a visit for an exam. With this procedure, our team will use digital x-rays and intraoral cameras to assess the cause and extent of their misalignment. We then create a treatment plan to help prevent major misalignment and limit severity before they reach the teen years. We can offer care for kids as young as age seven, when there is a mix of primary and permanent teeth, so we can better assess the risks to their alignment and bite balance. In addition to improving the appearance of their smiles in adulthood, this also helps protect them from oral health complications, ranging from tooth decay and gum disease to TMJ disorder and bruxism (teeth grinding). An even smile is one that is easy to care for and protect.
Our First Phase of Treatment
The goal of the first phase is to gently shift the teeth and guide the growth of the jaw and oral structures, which limits the severity of misalignment and keeps airways open and unobstructed. Our team could create retainers based on the detailed digital impressions we create with the iTero® system. The retainers can be fixed in place or removable, and will be custom-fitted to ensure they provide care with precision and accuracy. If baby teeth are lost too soon, this could alter how the permanent teeth erupt and lead to poor alignment. But with a space maintainer, we attach an appliance that keeps the area open so the permanent teeth can erupt without complication. Again, this option can be fixed in place or removable, but with retainers and space maintainers we often opt for fixed to prevent the appliance from being lost.
Continuing the Process
What happens after the first phase of treatment? Once the permanent teeth have all erupted and their surfaces properly calcified, we begin the second and final phase of their treatment. Using braces or Invisalign® aligners, we complete the process of correcting the smile so your kids leave their teen years with an even and healthy smile! If you have any questions about our first phase of orthodontic treatment for kids, then contact our team today.
Your Shirley, NY, Orthodontist and Pediatric Dentist Treats Poor Alignment
We would like to help kids obtain even and healthy smiles. To learn more about children's orthodontic care, then contact Shirley Orthodontics and Pediatric Dentistry in Shirley, NY, by calling (631) 399-1600.