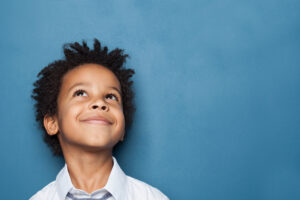 Our team offers pediatric dentistry for kids, and orthodontics for kids and adults. We know that every smile, regardless of age, is unique and needs personalized treatment. To offer care and custom-fitted orthodontics and appliances, we use digital technology. In today's blog, your Shirley, NY, pediatric dentist and orthodontist talks about digital x-rays and 3D printing.
Diagnosing Smiles with Digital X-Rays
When we see your child, or see adults for orthodontic treatment, we want to assess the current state of your smile. To do so, our team will conduct a thorough examination with digital x-rays. This system uses a fraction of the radiation that traditional systems require, often 90% less. The images are also available instantly chairside, no need to wait for a lengthy development process that involves harsh chemicals. Instead, we can see them instantly and walk you through the diagnostic process. We then offer a diagnosis with precision and accuracy, and start the process of addressing your oral health concerns.
3D Printing
What if your child needs a dental crown, or a retainer or space maintainer? What if you yourself need Invisalign® aligners or retains to address major or minor cases of misalignment? To create these appliances with precision and ensure an accurate fit, we will employ 3D printing. First, our team will take detailed digital images of their smile from multiple angles, and then combine them to create a 3D computer impression, one far more accurate than traditional physical impressions. This limits your time in the chair, and then we can design and fabricate the necessary appliances or orthodontics in a dental lab setting. Often in the same visit, we can attach restorations like crowns, or begin treatment for dental misalignment.
See Us Soon!
If you haven't made your first visit of 2023 for your child, then schedule a checkup and cleaning now. We can examine the smile to see if your child needs treatment, and also clean the teeth to reduce the risk of issues like bad breath, stained teeth, and even tooth decay and gingivitis. We can see if your little one needs phased orthodontics to begin correcting uneven smiles, and we can also help adults with uneven smiles using braces, Invisalign® aligners, and even retainers. If you have any questions about the treatment we offer for smiles of all ages, and how we incorporate advanced technology in the process, then contact our team today to learn more.
Your Shirley, NY, Orthodontist and Pediatric Dentist Corrects Uneven Smiles
We want to help kids and adults enjoy optimal oral health with the assistance of advanced technology! To learn more about keeping little smiles healthy and strong, then contact Shirley Orthodontics and Pediatric Dentistry in Shirley, NY, by calling (631) 399-1600.