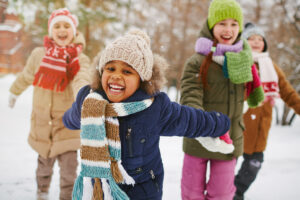 Our team employs advanced technology to help treat smiles of all ages, from our pediatric patients to the orthodontics we provide for adults. To ensure treatment and results with precision and accuracy, we employ digital technology and 3D computer impressions. In today's blog, your Shirley, NY, pediatric dentist and orthodontist talks about the iTero® system and more.
The Old School Option
In the past, obtaining a dental impression was not a pleasant experience. Essentially, a metal mold is filled with a sticky material and the patient would bite down on this and hold that bit for several minutes. More often than not, the process needed to be repeated to obtain a viable impression. The gooey material also never tasted good, despite claims that they had favors. But for improved accuracy and precision, and for a better office experience, we've never used these. Instead, we offer care with a digital alternative that is faster and more effective.
iTero® Imaging
First, we need to take pictures of your mouth. No bite wings needed. Instead, we use a camera at the end of a thin wand to take images from multiple angles of the smile. We then combine them to create a 3D model of the smile, one far more accurate than the traditional options.
Impressions
The 3D computer impressions are incredibly precise and detailed, which enables us to design and create custom treatment options. For example, we can help craft the orthodontics we use to correct smiles, such as Invisalign® aligners, braces, retainers, or even space maintainers. Our team can also create custom restorations, such as crowns, to treat more serious restorative concerns too. We can use these to help kids and adults alike enjoy optimal oral health and a limited amount of time in the chair!
See Us Soon!
You should visit our office soon, as the holiday season is in full swing and before you know it, the end of 2022 will be here. A visit now means we can start treatment to address concerns before the holidays begin in earnest, and before your 2022 dental insurance benefits expire at the end of the year. Let's work together to enjoy optimal oral health in the new year, or before you hit the road for your holiday trips or family gatherings. If you have any questions about our treatments for smiles of all ages, then contact our team today to learn more.
Schedule a Checkup With Your Shirley, NY, Orthodontist and Pediatric Dentist
From restorations to orthodontics, we can offer better oral health for kids and adults alike. To learn more about creating the appliances and orthodontics necessary to improve oral health, then contact Shirley Orthodontics and Pediatric Dentistry in Shirley, NY, by calling (631) 399-1600.