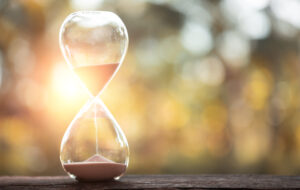 We're already in November, and before you know it 2022 will be coming to a close. Before that, the hectic holiday season will arrive to complicate your schedule. Which is why your Shirley, NY, pediatric dentist and orthodontist would like to make sure you use your dental benefits before you lose them!
Dental Benefits and Health Savings Accounts
If you have dental insurance benefits, then each year you have a set amount you can use to cover procedures like checkups and cleanings, or to lower the process of restorative and prosthetic care, or possibly even orthodontics treatments too. Likewise, if you have a health savings account, then you have funds you earn that could potentially expire unless used before the year ends. With that in mind, you need to see us soon to use these before they expire. We can help you and your children start 2023 with a strong, healthy, and attractive smile.
Your Final Checkup of 2022
To begin, give us a call for your child's checkup and cleaning. This visit involves our team carefully examining the smile with advanced imaging technology, diagnosing them with accuracy so we can address issues that would otherwise threaten the smile. We also clean the teeth, a procedure that involves carefully and gently removing all plaque and tartar from the outside of the teeth, limiting the risk of bad breath, teeth stains, cavities, and more.
If you or your children have crooked, crowded, and overlapping teeth, we can help with orthodontic treatment. To begin, schedule a consultation so we can discuss your options and examine the cause and extent of your misalignment. For kids, this could happen as young as age seven!
Treatments for Kids and Adults
For kids, we could use phase orthodontics to begin guiding the growth of the smile and limiting the risk of misalignment. This could include custom-made retainers, fixed or removable, as well as space maintainers to prevent misalignment use to premature tooth loss. For teens and adults, we could completely straighten smiles with metal braces (offering ceramic brackets to make them less visible) and clear Invisalign® aligners. If you have any questions about how these solutions can correct smiles in childhood and adulthood, or if you would like to set up a visit before the hectic holiday season is here, then contact our team today to learn more. Let's start 2023 on the path to an even smile!
See Your Shirley, NY, Orthodontist and Pediatric Dentist Soon
Our team wants to help kids and adults alike start 2023 with better smiles. To learn more about treating poor oral health and improving your family's smiles, then contact Shirley Orthodontics and Pediatric Dentistry in Shirley, NY, by calling (631) 399-1600.