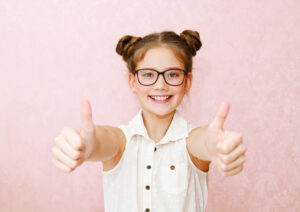 Children have a high risk of tooth decay, and this could cause discomfort and even lead to dental infections. Which is why we have a unique preventive treatment to avoid the onset of cavities and safeguard the smile for years to come. In today's blog, your Shirley, NY, pediatric dentist and orthodontist talks about dental sealants.
The Causes of Cavities
Tooth decay is very common for kids, especially this time of year, as the consumption of sugar increases significantly. You see, when we eat or drink items high in sugar, this leaves behind particles on or between our teeth. Bacteria will break them down, a process that not only elevates oral acidity levels, but coats the teeth in plaque and tartar. This buildup then weakens and erodes the outer enamel to cause cavities, and for older kids and adults could lead to gingivitis and gum disease. Toothaches and sensitivity are often warning signs. However, we can help with a unique preventive treatment!
The Application of Dental Sealants
We first dry the rear teeth receiving them, and then apply a special plastic material. We cure the material, and it could stay in place for up to ten years in some cases. These sealants protect the teeth that kids have the hardest time reaching when they brush and floss. In fact, these are the teeth most likely to develop cavities! But the sealants prevent any particles from coming into contact with the teeth. They don't need to be removed as they can stay in place for years to come and wear away gradually. Even as they wear away, they tend to cling the longest to the most vulnerable parts of the molars.
Fluoride Gel
Our team could also discuss applying a fluoride gel, and we often do so during each six-month checkup visit. Fluoride has been shown to fortify the outer enamel and limit the risk of cavities. We apply it to the teeth in a topical gel form, the entire process taking only a few minutes. Your children then avoid food and drink for about 30 minutes while it cures. This could help preserve the entire smile as a whole. If you haven't scheduled a visit for your children lately, now is a great time to do so. You avoid the stress of trying to find time for an appointment during the hectic holiday season, and you can use your remaining dental insurance benefits before they expire at the end of the year!
Schedule a Visit With Your Shirley, NY, Orthodontist and Pediatric Dentist
We would like to help kids stay free of tooth decay. To learn more about taking steps to protect smiles from serious problems, then contact Shirley Orthodontics and Pediatric Dentistry in Shirley, NY, by calling (631) 399-1600.