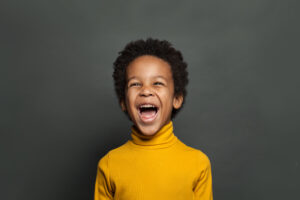 As a parent, you always want to protect your child in any way possible — it's instinctual. Of course, we often consider this in the context of physical and mental health, but it's also important to remember that protecting their smile is a crucial component of helping their overall health thrive. It is important to establish good habits early, and there are also some tools that we can provide that will help ensure their teeth and mouth remain as healthy as possible for many years to come. In today's blog, your Shirley, NY, pediatric dentist and orthodontist discusses some of the best ways for protecting your little one's teeth.
Checkups and Cleanings
First and foremost, it is very important to bring your kid into our office every six months for a cleaning and exam. Not only does the cleaning portion of the visit allow us to thoroughly clean their teeth with professional tools, but it also gives us a great opportunity to show them (and you) the best brushing and flossing techniques. They can then take this knowledge home with them and more effectively care for their smile. When the dentist provides the exam, they will be able to closely monitor the teeth to see if there is anything awry; when we catch issues early, we can be more proactive in our treatments. When you bring in your child with regularity, we are able to monitor how their smiles develop and notice things over the long run. 
Sealants And Floride Help Too
To better support your child's teeth against decay, we can also apply dental sealants to their teeth. These are made from BPA-free acrylic that we "pain" onto their molars. We do so on these back teeth because that is where the majority of chewing happens, causing food particles to get stuck. The dental sealant forms a thin layer that protects their teeth from bacteria settling directly onto the surface. In turn, this layer helps prevent decay from occurring, minimizing the chance of cavities appearing. Once applied, sealants can last for numerous years! 
We can also provide your child with a fluoride treatment, which helps strengthen the enamel of their teeth. While enamel is an extremely strong material, it is still susceptible to bacterial build up which causes decay and cavities. Like sealants, fluoride treatments are a great way to fight against oral harm. Overall, when great brushing habits, regular visits to the dentist, sealants, and fluoride treatments are just in conjunction with one another, your child is being set up for a lifetime of great oral health.
Contact Us To Learn More About Sealants And Fluoride
We know you want to protect your child's teeth, and we are here to help! If you have any questions or would like to schedule an appointment, contact Shirley Orthodontics and Pediatric Dentistry in Shirley, NY, by calling (631) 399-1600.