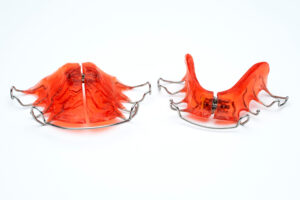 We want to help kids, even as young as age seven, start orthodontic treatment to correct misalignment and improve the health of their smile. Which is why we offer treatment in a phased approach. In today's blog, your Shirley, NY, pediatric dentist and orthodontist talks about how we help kids with phase one orthodontics.
Starting Phase One
We can offer an initial exam as early as age seven, at which point there is a mix of permanent and primary teeth, and we can better assess the risk of misalignment. Our team will carefully examine the smile with digital x-rays and intraoral cameras, so we can understand your child's overall oral health, and the risk poor alignment can pose. If we find that they benefit from treatment, we will begin with phase one orthodontics, which are designed to help guide the growth of the smile to limit the impact of poor alignment before their final phase of treatment in the teen years. We can work with you to create treatment and payment plans that work with your schedule and your budget.
Retainers and Space Maintainers
Examples of phased orthodontics include retainers and space maintainers. Retainers are an oral appliance that is worn daily, either fixed in place or removable. These will help shift the teeth band guide the development of the jaw and oral structures. This then limits how long they'll need braces or aligners in their teen years. What if a baby tooth is lost prematurely? If so, this can alter how the permanent teeth erupt, and lead to poor alignment. But with a space maintainer, we can help keep the space open and guide the teeth into place. These can be fixed in place or removable, and can be placed on one side of the mouth or both sides.
What About the Next Stage?
We will then continue treatment with a second phase in the teen years. We want to wait for all permanent teeth to erupt, and for the outer enamel to properly calcify. We can then discuss the next set of orthodontics to complete the process and strengthen smiles. For some, this could mean metal braces. We can also offer more esthetically pleasing braces with ceramic brackets, which blend with the surrounding tooth structure. Our team could also correct smiles with Invisalign® aligners, which are clear, removable, and often preferred by our teen patients. If you have any questions, then give our team a call today.
Talk to Your Shirley, NY, Orthodontist and Pediatric Dentist?
Our team wants to help address poor alignment for young children. To learn more about how our team treats poor alignment, then contact Shirley Orthodontics and Pediatric Dentistry in Shirley, NY, by calling (631) 399-1600.