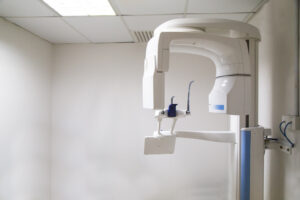 Whether we're providing pediatric dental care or orthodontic treatment, we need to examine you or your child's smile and make a diagnosis with accuracy and precision. To make this possible, our team needs to create digital impressions and x-ray images. In today's blog, your Shirley, NY, pediatric dentist and orthodontist talks about our diagnostic technology.
Routine Exams and Cleanings
Regular care for your smile is essential, whether you're a child or an adult. For example, a checkup every six months means we can keep a close eye on your smile, and identify negative changes that could lead to tooth decay, infections, gum disease, or even the onset of dental misalignment. We then offer care to prevent worsening oral health and the need for intensive treatments down the road. A cleaning is also provided, a procedure that removes all plaque and tartar from smiles of all ages, safeguarding teeth against issues like cavities, infections, gingivitis, and more. We want to see your child for the first visit at around age one, once the first primary tooth erupts. Regular checkups every six months begin at around age two.
Digital X-Rays and More
How do we provide such an accurate diagnosis? Well, when you arrive, we will take a close look at your smile with digital x-rays, so we can see everything the naked eye cannot. The digital option doesn't require biting down on uncomfortable bite wings, and uses a fraction of the radiation. The images don't need to be developed in harsh chemicals, and instead are available instantly chairside. We can walk you or your child through the diagnosis, so everyone gains a better understanding of your smile.
To create restorations or orthodontics with precision and accuracy, we don't use physical dental impressions anymore. So, no more biting down on metal molds filled with gooey materials! Instead, we use the iTero® digital scanner to gather a series of images from multiple angles of your smile, quickly and comfortably. We then combine them to create a detailed 3D model. We can create crowns, space maintainers and retainers, Invisalign® aligners, and more.
Schedule a Visit Now!
Summer break is a great time to bring your child in for a checkup and cleaning. If we discover any issues that need attention, we can plan treatment during a time that they won't miss school. By the time summer ends, they will start the new school year with a brighter and healthier smile!
Make a Checkup with Shirley, NY, Orthodontist and Pediatric Dentist
Our team employs the latest tech to make a diagnosis with accuracy and precision. To learn more about protecting the health of you and your family's smiles, then contact Shirley Orthodontics and Pediatric Dentistry in Shirley, NY, by calling (631) 399-1600.