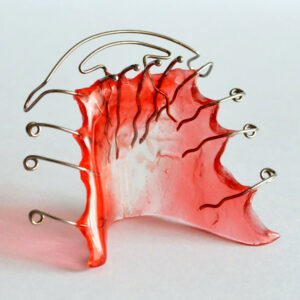 We offer care for children as young as age seven, helping guide their smiles' growth and addressing misalignment. We start this process with a phased approach. But what can you expect from your Shirley, NY, dentist's approach to Phase I orthodontics? When should you bring your little one in for an exam and diagnosis?
When Kids Need Orthodontic Treatment
This is necessary for smiles with misalignment, in which the teeth are crooked, crowded, or overlapping one another. The earlier we address this, the less substantial treatment will be necessary. Our team is ready to start at age seven because at this age there is a mix of primary and permanent teeth, so we can better assess the severity of malocclusion and what treatments will be needed. The goal of Phase I is to help guide the growth of the smile and prevent misalignment from growing more severe before Phase II.
Phase I Treatment Options
For some, we could use retainers to help guide the growth of the jaw and smile, and limit the structure issues that cause the onset of dental misalignment. The retainer will be fixed or removable, and will be custom-made for your child's smile to ensure a comfortable fit and treatment with accuracy and precision. We also use space maintainers. When a baby tooth is lost early, this complicates how the permanent teeth erupt and make the onset of dental misalignment much more likely. However, with a space maintainer we have a fixed or removable option that keeps the space open and helps guide the permanent teeth into place.
Starting Phase II
Once all of the permanent teeth have erupted and properly calcified, we will move forward with the second phase of treatment. This usually happens in the teen years. With Phase II, we will use braces or aligners to shift the teeth into their permanent positions and completely correct the alignment of the smile. With braces, we could use ceramic brackets to make them less visible, as these brackets will blend with the teeth. With Invisalign®, we use a series of clear aligners made from a comfortable plastic material to shift the teeth, avoiding the use of metal at all. We can help decide which option is best for your child's smile, so he or she can obtain a stunning and even smile in their high school years.
If you have any questions about our phased approach, then contact our team today to learn more.
See Your Shirley, NY, Orthodontist and Pediatric Dentist Today
We would like to help your kids start their journey to an even smile! To learn more about our treatments for little smiles, then contact Shirley Orthodontics and Pediatric Dentistry in Shirley, NY, by calling (631) 399-1600.