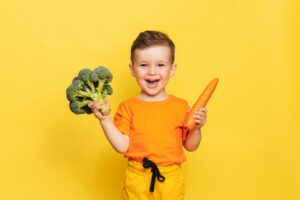 Just like you do, your little one needs to see the dentist from time to time for a routine pediatric cleaning and examination in the office. For most children, these visits need to happen every six months at the very latest, and some smiles need an accelerated schedule due to certain genetic factors. Talk to your pediatric oral health provider about the specific dental needs of your child, and then stick to that schedule!
While we understand the struggles of time management as a parent, our dental office in Shirley, NY also knows how beneficial pediatric oral health maintenance can be for their young smiles. At this age, their mouths are developing rapidly, so be sure that you stay close to your dentist so that they can grow up with a happy and healthy smile. Help your child to learn positive oral health maintenance techniques such as brushing and flossing with routine preventive care from a professional. Their cleanings and examinations also help them to know the importance of prevention, so talk with our team and schedule their next appointment for a dental checkup!
How Long Has It Been Since Your Child's Last Dental Checkup?
If you are struggling to remember the last time that you and your child were at the dentist for a routine cleaning and examination, it may be time to schedule your next visit. It might feel easy to put off their dental checkups, but these appointments are vital to helping them to grow into their smile. Your little one needs to see the dentist at least every six months, and some smiles need a little more frequent care in the office. Talk to your pediatric dentist about the specific timeline of appointments, and be sure that you stick to them!
Their Checkups Help Them To Learn The Basics Of Oral Health Maintenance
By keeping to a strict schedule of their dental checkups, you can give them a strong foundation in their oral health. As a parent, you understand how difficult it can be to keep them focused on their dental needs for long enough to brush and floss their teeth each day. Let us be an additional guide in oral health maintenance, and while you are here, be sure to talk to your provider about all of your little one's smile needs. In addition to cleanings and examinations, we also offer sealants and restoration!
Schedule Your Child's Next Dental Appointment In Shirley, NY
When it is time for their next cleaning and examination, talk to a trusted pediatric dentist about their next visit. For more information or to schedule an appointment, call us at Shirley Orthodontics and Pediatric Dentistry in Shirley, NY at (631) 399-1600.