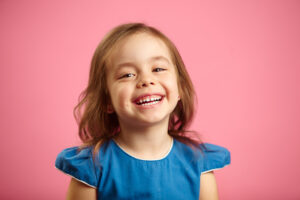 In our last blog, we discussed how dental sealants can help protect little smiles from cavities. But we have another treatment option that can safeguard little smiles as well! In today's blog, your Shirley, NY, pediatric dentist and orthodontist talks about helping kids with fluoride treatments.
Fluoride and Cavity Prevention
Fluoride is a naturally occurring mineral that has been shown to actually strengthen the outer enamel that protects your teeth from cavities and infections. The treatment will provide additional doses of calcium and phosphates to the weakened portions of enamel, which keeps them strong. This is safe for kids of all ages.
Applying Topical Fluoride
During each dental checkup visit, our team will apply the material to the teeth via a swab, brush, or even a tray the child wears for a short time. Afterward, kids need to avoid food and drink for about 30 minutes. The treatment is short and effective, helping kids avoid cavities in between their regular six-month visits. If they take good care of their smiles, we may even recommend them every other visit. These, combined with dental sealants, can help kids avoid cavities and enjoy comfortable and beautiful smiles for years to come.
Other Means of Protecting Little Smiles
Children can also use fluoride toothpaste to keep their teeth strong and healthy. Kids three and younger need to use a rice sized amount each time they brush, while kids three and older should use a pea sized amount. Look for this mineral on the packaging, or the American Dental Association's Seal of Acceptance. If your community tap water contains this ingredient, then a glass of water not only keeps your child hydrated, but strengthens enamel while rinsing away particles of sugar and starch. Good oral hygiene habits at home limit plaque and tartar buildup in between cleaning visits, so kids can lower the risk of issues ranging from cavities to gingivitis.
See Us Soon!
If you haven't brought your child in for a checkup lately, or ever, then let us know! We can conduct a checkup and cleaning to assess the state of their smile and discover if they have issues that need treatment. For example, if a cavity forms, we can often address the issue in one visit with a gentle and lifelike dental filling. Let's work together to help your children enjoy optimal oral health throughout their childhood and beyond! If you have any questions about fluoride or fighting cavities, then contact our team today.
Your Shirley, NY, Orthodontist and Pediatric Dentist Offers Cavity Protection 
We want to help your little ones avoid discomfort and poor oral health. To learn more about keeping your child's smile strong and healthy, then contact Shirley Orthodontics and Pediatric Dentistry in Shirley, NY, by calling (631) 399-1600.