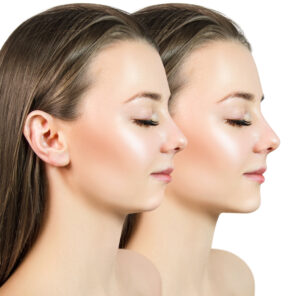 When you sustain an injury, or if natural factors impact the balance of your bite, you may need surgery to restore function, health, and even beauty to your smile. Fortunately, your Shirley, NY, pediatric dentist and orthodontist can help, and in today's blog, we will talk about how we improve smiles with orthognathic surgery.
The Causes and Complications of Bite Imbalance
Issues could arise due to complications with the growth of the jaw, certain oral structures, or the eruption of the teeth. Likewise, injury could be responsible for your imbalanced bite and asymmetrical smile. Without treatment, this could increase the risk of complications like TMJ disorder and bruxism, which causes discomfort and also injures your teeth, leaving them vulnerable to decay and infection. The risk of sleep apnea is much higher, as breathing could be cut off due to the positions of an imbalanced jaw and certain soft tissues. You could also suffer from complications with eating and speaking, and this could have negative impacts on the overall appearance of your smile and facial structures. Which is why we're ready to help with jaw surgery!
Starting Your Treatment
The procedure is a complex one, and for that reason we will work alongside your general dentist and our orthodontist as needed during your corrective jaw surgery. We will take detailed digital images of your smile with x-rays and intraoral cameras, so we can plan the procedure with precision and accuracy. The whole time, we will work with a qualified surgeon, and if necessary, your general dentist so that treatment can continue once your surgery ends and your smile heals.
Jaw Surgery and Aftercare
We will make sure you're comfortable by administering a local anesthetic to the area being treated, as well as dental sedation to help you enter a calm and relaxed state, with little to no memory of the procedure at all. The procedure will enable our team to move the upper, lower, or both jaws. We can lengthen or shorten them, or move them up and down  or in and out. We take care to ensure we not only restore balance to your bite, but that we improve your overall facial esthetics too. We want you to feel proud of the results, and to enjoy a better quality of life as well.
If you have any questions about our approach to orthognathic surgery, or about addressing other orthodontic or pediatric oral health concerns, then contact our team today to learn more.
Your Shirley, NY, Orthodontist and Pediatric Dentist Is Here to Help
Our team wants to help restore the balance, health, and function of your bite. To learn more about our approach to oral surgery, then contact Shirley Orthodontics and Pediatric Dentistry in Shirley, NY, by calling (631) 399-1600.