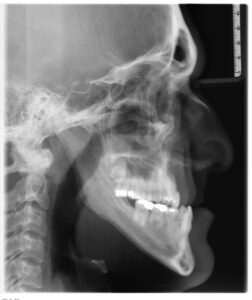 When you have a serious imbalance in your smile, or you have a jaw that sustains injury or has issues with development, then you need treatment. Otherwise, complications could arise that threaten the health, beauty, and the overall function of your smile. Which is why your Shirley, NY, pediatric dentist and orthodontist offers orthognathic surgery.
The Reasons to See Our Team
When you have issues regarding the balance and position of your jaw, this could mean serious trouble for your oral health and even your appearance. These issues could occur naturally as the smile grows and develops, or due to an injury to the face or jaw. Without treatment, the resulting imbalance could lead to complications like TMJ disorder, bruxism or even sleep issues. You could also feel uncomfortable with your appearance, and experience trouble when you eat and speak. Our team is ready to correct these concerns with orthognathic surgery.
Planning Your Treatment
We offer this complex treatment for kids and adults alike, and since every smile is unique, we will carefully plan the procedure. To begin, we will take detailed digital x-rays to assess the position of the jaw and the extent of the complications. Gathering these images uses a fraction of the radiation, and they're available instantly chairside, limiting the time you spend in the chair. We use them to plan the procedure with detail. Due to the often complex nature of these procedures, an oral surgeon and an orthodontist will work together, ensuring optimal results for our patients.
Conducting Your Oral Surgery
Our team will use a local anesthetic and dental sedation to help you remain calm and comfortable throughout the procedure, often with little to no memory of it afterward. The corrective surgery will enable us to correct issues with the bones in the upper and lower jaw, or both at once. We can shorten or lengthen them, and move them in or out, or up and down, as needed to improve balance and symmetry. This aids in improving both functional issues and overall esthetics too. We want you to feel more confident in your smile's appearance afterward.
If you have any questions about how our team approaches a complex procedure such as jaw surgery, or if you need to schedule one for yourself or for a member of your family, then contact our team today to learn more. We're ready to help smiles of all ages, from kids to adults, with these serious concerns.
Your Shirley, NY, Orthodontist and Pediatric Dentist Provides Jaw Surgery
Our team wants to help you and your family enjoy optimal oral health and improved bite function. To learn more about our approach to orthognathic surgery, then contact Shirley Orthodontics and Pediatric Dentistry in Shirley, NY, by calling (631) 399-1600.