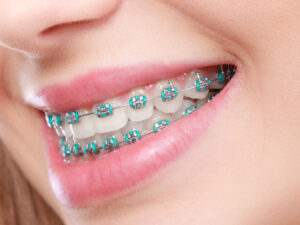 When you have a serious case of dental misalignment, this could lead to poor oral health and make you feel self-conscious about your smile. but we can offer orthodontics to help correct uneven smiles, so you can smile with confidence. In today's blog, your Shirley, NY, pediatric dentist and orthodontist talks about traditional braces.
The Causes and Risks of Poor Alignment
How do our teeth become uneven? For many, the roots are in childhood, due to complications with the growth and development of the jaw, or how the teeth erupt. Premature loss of primary teeth in childhood could also lead to misalignment, as could thumb sucking too. For adults, losing teeth could be a factor, as could injury. Regardless of the cause, with misalignment comes a higher risk of tooth decay and gum disease, as there are places for food particles to become trapped for bacteria to consume, creating harmful layers of plaque and tartar. Poor alignment also places pressure on the jaw, which increases the risk of TMJ disorder and bruxism (teeth grinding). Finally, this could impact how you feel about your appearance. But with metal braces, we can correct more severe cases of misalignment so you can smile with confidence!
Metal Orthodontics
Traditional braces consist of metal braces attached to the front of each tooth. We then connect a portion of a thin arch wire to them with a band. During regular visits to the office, our team will adjust the tension in the wire to begin shifting the teeth into optimal positions. This can correct smiles in about two years, handling cases too severe for retainers or plastic aligners. Our team can discuss ways to avoid food from becoming caught in them, and how to brush and floss properly with metal orthodontics, so you safeguard the health and beauty of your smile during treatment.
Creating Ceramic Brackets
Our team could also offer an option that makes the upper set much less visible! Instead of using metal for the brackets, we could catch them from ceramic. This is very durable material that we can color match to blend with your smile seamlessly. As a result, they're much less visible. Often, our teen and adult patients prefer this option. Our team could discuss our orthodontics for teens and adults. If you have any questions about how we treat misalignment, then contact our team today to learn more!
Your Shirley, NY, Orthodontist and Pediatric Dentist Helps Straighten Smiles
With braces, we can help you obtain a healthier and more attractive smile, and we offer treatment for both kids and adults. To learn more about how we shift the position of your teeth with traditional braces, then contact Shirley Orthodontics and Pediatric Dentistry in Shirley, NY, by calling (631) 399-1600.