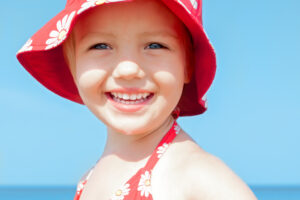 Tooth decay can lead to lasting concerns in adult mouths. We work diligently to ensure that our permanent teeth do not suffer damage to our enamel from the acids that bacteria create. Sometimes parents minimize the risks of decay in children, however. They may feel that since a child's first set of teeth are intended to be lost, that they might not be as important.
However, these structures provide an important roadmap for the growth of a healthy adult mouth. When baby teeth require extraction, the following set could stray from this path and require orthodontic adjustment. At Shirley Orthodontics And Pediatric Dentistry in Shirley, NY, we offer a comprehensive approach to your child's smile development. Care for your little one every step along the way and keep their smiles growing in a healthy way!
The First Set Is Vital
One myth about pediatric dentistry is that a set of primary teeth are only mere placeholders for an adult set. These structures actually provide a crucial resource for a developing smile. Our oral health habits start early, so instill positive dental values in your little ones by teaching them how to appropriately brush and floss.
It might be easy to be lax at times with children and their dental care. After all, they have all the time in the world, right? You actually may be losing more time by letting them off the hook. Teach your child how to care for their smiles every night to prevent the development of cavities from decay.
Control Their Sugar Intake
Daily habits can be hard to break, so it is crucial to set firm guidelines from the start. For instance, parents have often historically reached for honey or sugar to get their baby to take a pacifier. These sweeteners can lead to decay and should be avoided. Take the time to give your child a solid dental foundation on which to grow.
Leaving a bottle with a child in a crib unattended can contribute to their enamel decay. Their milk can leave sugars in their mouth for hours. You would not allow your smile to rest with food in it overnight, so take the same level of care with young mouths.
Spot The Signs
Parents should be keenly aware of the warning signs of baby bottle tooth decay. One initial sign is the brown staining of the enamel. If these do not wipe off like excess food, it could be a symptom that their smile is at risk.
Speak with Shirley Orthodontics And Pediatric Dentistry in Shirley, NY about scheduling an appointment by calling (631) 399-1600. Care for your child at each step of their dental development!