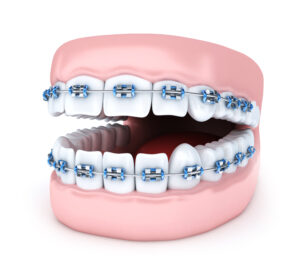 Dental misalignment means that you or a member of your family has crooked, crowded, or overlapping teeth. Without treatment, this could mean major issues with the health and beauty of the smile. In today's blog, your Shirley, NY, pediatric dentist and orthodontist talks about treating malocclusion.
The Causes of Poor Alignment
How do our smiles develop poor alignment? This could be due to issues in childhood, such as thumb sucking, tongue thrusting, premature loss of baby teeth, or even complications with the growth of the jaw and the eruption of the primary and permanent teeth. For older patients, this could be brought on by premature tooth loss or injury to the face or jaw. Whether we're treating a child or an adult, we will take detailed digital images and x-rays to assess the cause and extent of your alignment issues, so we can offer treatment.
The Impacts on Your Smile
Without treatment, misalignment means that thorough brushing and flossing is more difficult, and that the overall risk of cavities and gingivitis is more likely. For others, poor alignment leads to strain on the jaw joint and the balance of the bite, causing concerns like TMJ disorder and bruxism (chronic teeth grinding) to arise. For all ages, this could mean embarrassment regarding your appearance, and an unwillingness to show off your beautiful smile. But we can address these concerns with custom-made orthodontics.
Treatment for Kids and Teens
For children, we begin with a phased approach. This helps guide the growth of the smile and the arrival of the permanent teeth to limit the severity of misalignment. For some, this could include fixed or removable retainers, custom-fitted for the smile. We could use space maintainers to prevent complications with arrival of the permanent teeth, and again these can be fixed or removable, unilateral or bilateral. Once the permanent teeth have all erupted and the surfaces properly calcified, we can then move forward with treatment for teens. Both teens and adults share similar treatment options!
Treatment for Adults
For teens and adults, we could correct more severe cases of misalignment with braces, shifting teeth into proper positions in about two years. But to make them less visible, our team could use ceramic brackets, which are able to be color matched to blend with the smile and limit visibility. We also have clear Invisalign® aligners to help correct uneven smiles, and this is often the preferred method of teens and adults. For adults who have worn orthodontics and their teeth have since shifted, we could discuss retainers.
Talk to Your Shirley, NY, Orthodontist and Pediatric Dentist
Our team can help your entire family enjoy an even smile with custom orthodontics. To learn more about addressing your malocclusion, then contact Shirley Orthodontics and Pediatric Dentistry in Shirley, NY, by calling (631) 399-1600.