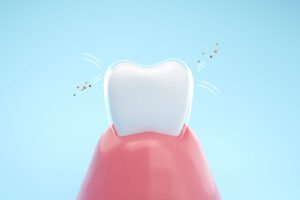 We just talked about dental sealants and how they help reduce the risk of tooth decay. But in addition to this unique plastic layer, we can also lower the chances of cavities with fluoride treatments every six months. In today's blog, your Shirley, NY, pediatric dentist and orthodontist discusses the benefits of fluoride treatments.
Replenishing the Outer Tooth Enamel
Fluoride is a mineral that occurs naturally, and has been shown to replace the calcium and phosphates that are eroded when a cavity begins to form. This helps strengthen the protective layer of outer enamel, and lowers the risk of tooth decay developing in the future. Applying this layer every few months during checkup and cleaning visits helps protect smiles from the onset of cavities.
Applying a Special Gel
The entire process only takes a few minutes to complete. The gel will be applied directly to the outside of the teeth with a brush, swab, or a tray placed into the mouth. Kids then need to avoid eating or drinking for about 30 minutes. That's it! The layer we add to the tooth then helps protect it from the onset of cavities. We can apply this alongside dental sealants for better smile protection. This is a good reason to be sure your kids attend checkup and cleaning visits every six months. We can watch out for the earliest signs of trouble, so we can treat problems before discomfort develops and before the health of a tooth suffers. We also clean the teeth, a process that removes all plaque and tartar from the teeth to lower the risk of cavities and other complications.
Tap Water and Toothpaste
Many communities have added fluoride to the tap water too! Which means when they drink water, this helps strengthen the teeth. Drinking water is great because this hydrates without exposing the teeth to harmful acids and sodas, which are often found in fruit juices, sports drinks, energy drinks, and sodas. Smiles stay brighter and the water also helps wash away trapped food particles, helping smiles stay free of cavities and gingivitis. Kids should also use a toothpaste that contains these minerals. Looking for the American Dental Association's Seal of Acceptance on the packaging. Kids three and younger should use a rice-sized amount, and kids over the age of three can use a pea-sized amount.
If you have any questions about protecting teeth in little smiles from tooth decay, then contact our team today.
Schedule a Checkup With Your Shirley, NY, Orthodontist and Pediatric Dentist
Our team wants to help protect children from painful tooth decay with preventive treatments. To learn more about reducing the risk of cavities in your child's smile, then contact Shirley Orthodontics and Pediatric Dentistry in Shirley, NY, by calling (631) 399-1600.