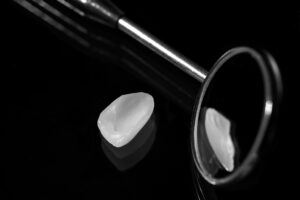 When your child sees us for a serious oral health issue, such as severe tooth decay or a damaged tooth, we may use a restoration to rebuild the structure and improve function and beauty. In many cases, this will involve creating and placing a custom dental crown. In today's blog, your Shirley, NY, dentist talks about our lifelike dental crowns for kids.
When Do Kids Need a Dental Crown?
A dental crown covers the entire visible portion of the tooth, covering everything above the gum line. We could use this to treat a cracked, chipped, or broken tooth. We can also address more severe cases of tooth decay that a filling cannot address. They also aid in the treatment of dental infections by completing a root canal procedure. We could use them to length worn down teeth, and also help improve bite function and balance for kids, so they avoid discomfort.
How Do We Create Them?
We take a custom approach, as this ensures a proper fit and a lifelike appearance. For the front facing teeth, we may use porcelain, as this offers the most lifelike appearance. For the side and rear teeth, which must endure greater bite forces, we could use porcelain-fused-to-metal or zirconia, as these are also lifelike but much stronger. Stainless steel is also possible for teeth that endure greater bite forces and pressure. To begin, we will need to examine the tooth and gently remove structure from it. The use of a local anesthetic ensures this is a comfortable process. We then take detailed digital images of the tooth to create a 3D impression, which aids in the fabrications of the final restoration.
Placement and Maintenance
When the restoration is ready, we will check the fit and then attach the crown with a powerful bonding agent. The restoration can then last for years to come, protecting the tooth and in many cases, blending with the smile seamlessly. To keep them in place and also safeguard the rest of the smile, we recommend kids brush and floss daily, and see us for checkups and cleanings every six months too, so we can keep little smiles strong and healthy for years to come. If you have any questions about how we repair little smiles with custom dental restorations, or if your child has an injury or aching tooth that needs attention, then contact our team today to learn more. We would love to help your children enjoy good oral health!
Visit Your Shirley, NY, Orthodontist and Pediatric Dentist
We're ready to help transform the health and function of your child's smile! To learn more about our custom and lifelike dental restorations, then contact Shirley Orthodontics and Pediatric Dentistry in Shirley, NY, by calling (631) 399-1600.