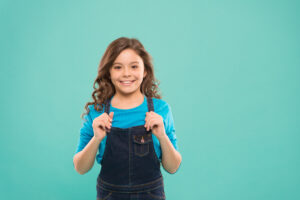 Tooth decay impacts smiles of all ages, including babies and toddlers. But with a unique preventive treatment option, we can help limit the risk of cavities in little smiles. In today's blog, your Shirley, NY, pediatric dentist and orthodontist wants to safeguard smiles with dental sealants, which can last up to ten years.
The Causes of Tooth Decay
Children are particularly susceptible to tooth decay, as even when they brush and floss, they could have trouble reaching the rear teeth, which allows food particles to remain trapped between the teeth. As bacteria break down these trapped particles, this increases oral acidity and coats the teeth in harmful layers of plaque buildup, which weakens enamel and allows tooth decay to form. Often, cavities form in the rear of the mouth, between these molars. Which is why to help protect the smile, we could place dental sealants.
Placing Dental Sealants
We first clean and dry the teeth, then we apply the plastic coating over the rear molars. This layer is then cured. The entire process only takes a few minutes. The dental sealants prevent food from becoming stuck between teeth or in the deep portions of the cusps. The acrylic layer can stay in place for between five and ten years, and gradually wears away with time. As it erodes, it remains in place the longest in the portions that are most vulnerable to cavities. Children then brush and floss, but have a protective layer on the hardest to reach parts of the smile.
Other Preventive Treatments
During each checkup and cleaning visit, we could also apply a fluoride gel to the entire smile, which helps strengthen the outer enamel and limit the risk of cavities. This visit also involves a cleaning, in which we remove all plaque and tartar to prevent enamel erosion and gum inflammation. At home, you can assist by offering your kids alternatives to snacks rich in sugar and starch, or encouraging them to drink water in lieu of sodas and fruit juice, which have a lot of sugar in them. Finally, make sure your children brush in the morning and again at night for two minutes each time. Children also need to floss as soon as there are teeth sitting next to one another.
If you have any questions about our preventive approach to children's dentistry, or about how we can help them avoid problems like toothaches and cavities, then contact our team today to learn more.
Your Shirley, NY, Orthodontist and Pediatric Dentist Protects Little Smiles
We would like to keep your child's smile strong and healthy. To learn more about how we help safeguard children against cavities, then contact Shirley Orthodontics and Pediatric Dentistry in Shirley, NY, by calling (631) 399-1600.