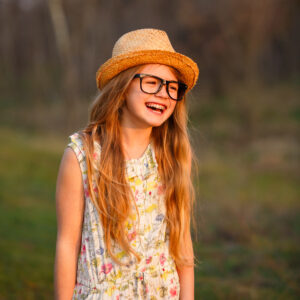 Traditional braces are a method for addressing more severe cases of misalignment, helping kids enjoy straighter smiles and avoiding the poor oral health caused by uneven teeth. In today's blog, your Shirley, NY, pediatric dentist and orthodontist talks about when kids should receive traditional metal braces, or possibly ceramic ones!
The Impact of Uneven Smiles
In childhood, uneven smiles could lead to embarrassment, and also make thorough brushing and flossing more difficult, leading to a greater risk of tooth decay and gingivitis. As children reach their teen and adult years, the pressure on the jaw joints and bite balance could mean a higher risk of TMJ disorder, bruxism, and if the factors behind poor alignment inhibit easy breathing at night, sleep apnea. Treating this issue now in childhood offers more attractive smiles, and also prevents major oral health issues in later years!
Traditional Metal Braces
If your child or teen has a more severe case of misalignment, we may recommend treatment with traditional braces. The procedure involves attaching metal brackets to the front of each tooth, and then connecting a portion of a very thin arch wire to them with bands. There could also be additional bands used as well. During regular visits to our office, our team will adjust the tension in the wire to begin gently shifting the teeth into optimal positions. On average, this takes about two years, but the exact amount of time depends on the cause and severity of the misalignment.
Ceramic Orthodontics
While very effective and worth it for the benefits down the road, kids still feel self-conscious about braces, as do adults! Which is why in some cases, we won't use metal for the front facing brackets. Instead, our team could use ceramic. A durable material, this is translucent like actual enamel and can be color-matched to blend with surrounding tooth structure. In fact, this same material is often used to create lifelike dental crowns as well. These brackets will blend with the smile and make the braces less visible. We recommend these for teens and adults, as they're more brittle and require extra care to maintain. We typically use these for the upper, and more visible, row of teeth.
If you have any questions about how we treat misalignment in childhood, then contact our team today to learn more. We want to help kids, and adults too, enjoy better oral health with orthodontic treatment.
Make an Appointment With Your Shirley, NY, Orthodontist and Pediatric Dentist
Our team wants to help kids of all ages, even as young as seven, enjoy better oral health with malocclusion treatment. To learn more about our options for helping little smiles, then contact Shirley Orthodontics and Pediatric Dentistry in Shirley, NY, by calling (631) 399-1600.