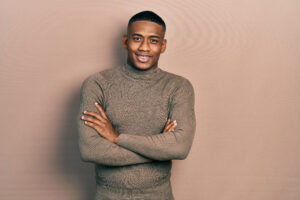 For major cases of misalignment, our team will recommend orthodontics to correct misalignment. Braces are effective, and we can often take steps to make them less visible, or more colorful! In today's blog, your Shirley, NY, pediatric dentist and orthodontist talks about the benefits of traditional braces.
When Kids an Adults Need Braces
Our team recommends metal braces for more severe cases of dental misalignment, in which retainers or clear aligners may not be enough. People need these treatments when they have crooked, crowded, or overlapping teeth, which could have negative impacts on the health and beauty of your smile. We can offer these for older children, who have had all of their permanent teeth erupt and properly calcify. This is also beneficial for adults too. If you have uneven smiles, then you should come to our office for a consultation, so we can start treatment now before the holidays arrive, and so you can use your 2022 dental benefits before they expire.
Treating Misalignment
Our team will first affix metal brackets to the front facing sides of each tooth. We then connect a portion of a thin arch wire to them with rubber bands, and we may employ additional bands to connect the upper and lower arch braces. Some kids and adults may prefer clear bands that are not noticeable, while others may want to embrace color! Our team will adjust tension in the wire during periodic visits, shifting the teeth into proper position and correcting misalignment. This could take about two years to complete, and an even smile means better oral health and a chance to show off your smile with confidence!
Creating Ceramic Brackets
Our team also has a cosmetic option to make them less visible, which is often preferred for adults concerned about their professional appearance. Instead of metal for the brackets, our team will create ceramic ones. Ceramic is not only durable, but it is translucent like natural enamel, and can be color-matched to look natural and blend with the teeth. Which is why dentists often employ this material to create crowns and even lifelike replacement teeth. We often reserve these for the upper set of teeth.
If you have any questions about how we correct uneven smiles with metal braces or ceramic brackets, then contact our team today to schedule a consultation and get started. You can use your benefits before you lose them!
It's Time to See Your Shirley, NY, Orthodontist and Pediatric Dentist
We're ready to start you and your children's journey to an even and healthy smile. To learn more about helping smiles of all ages, then contact Shirley Orthodontics and Pediatric Dentistry in Shirley, NY, by calling (631) 399-1600.