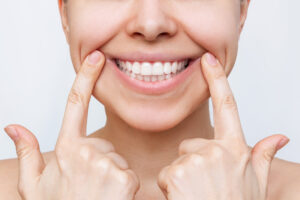 When there is an imbalance in your smile, this could mean major complications down the road. To help improve overall balance and symmetry, then we may need to perform orthognathic surgery. In today's blog, your Shirley, NY, pediatric dentist and orthodontist talks about the benefits of jaw surgery.
When Treatment is Necessary
When you have poor balance and symmetry in your smile due to the growth and development of the jaw, or as a result of an injury, this could mean major complications for your oral health. In addition to poor facial esthetics, you could be more susceptible to painful disorders like TMD or bruxism, which cause pain in and around the face and also damage teeth, leaving your smile vulnerable to cavities and infection. This could also make breathing clearly at night difficult, which increases the risk of snoring and sleep apnea too. Treatment could help restore the smile's symmetry and boost overall esthetics, while preventing major oral health problems.
Dental Sedation
We always strive to ensure your oral surgery is a comfortable one. Which is why we offer not only a local anesthesia, but dental sedation too. With sedation dentistry, we can offer nitrous oxide, oral, or IV options, helping you enter a state of deep calm and relaxation, with little to no memory of the procedure at all. The surgery is comfortable and we will provide detailed aftercare instructions and prescriptions for medications to help facilitate a complication-free and comfortable healing process, so you can return to normal activities sooner!
Working with a Full Team
The surgery can help correct issues with the lower, upper, or both jaws. We can shorten them, lengthen them, or move them up and down or in or out to improve balance and health. This corrects both functional and esthetic issues. Since this is such a complex procedure, we will work with orthodontists as well, as you may need braces or aligners afterward to address uneven teeth and further improve the balance and symmetry of your smile. We'll also communicate with your general dentist and orthodontist too. That way if needed, treatment can continue without interruption, helping you enjoy a healthier and more functional smile, one that helps boost overall smile beauty too.
If you have any questions about our approach to orthognathic surgery or any other common issues with bite balance and oral health, then contact our team today to learn more.
See Your Shirley, NY, Orthodontist and Pediatric Dentist
We can offer help for kids and adults who need better symmetry and balance in their smile. To learn more about how we improve the balance and health of your smile, then contact Shirley Orthodontics and Pediatric Dentistry in Shirley, NY, by calling (631) 399-1600.