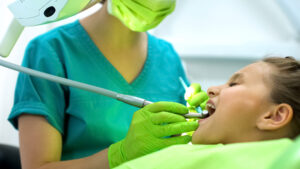 Sometimes, you may want to get a second option for you or your child's orthodontics diagnoses, or you may be in need of a new orthodontist or pediatric dentist due to moving. Fortunately, we can help! In today's blog, your Shirley, NY, pediatric dentist and orthodontist talks about when you may need a second opinion or a transfer.
Transfers
Have you recently moved to a new community? If so, as you settle in you will need to find new physicians and dentists for your family! We accept transfer cases, and can begin seeing your children and you yourself for routine dental care and treatments. We're also here if you're simply not satisfied with your current dental provider. Our team can help you, even if you're in the middle of complex orthodontic treatment, we have a team of talented and skilled experts ready to take on your cases and you or any member of your family enjoy good oral health, whether you need pediatric dentists, or orthodontists for kids or adults.
Second Options
Beginning orthodontic care is quite a commitment, as this isn't a treatment that is done in a single visit. Instead, you're signing yourself or your children for up to two years of care, with regular visits periodically. If you would like a second option following your dentist or orthodontist's diagnosis and recommended treatment, then give us a call! We offer free consultations and will complete a thorough examination for you or your children, and then give our own opinion. This can offer renewed peace of mind before you sign onto such a major, but important, round of treatment.
Our Treatment Options
We offer a host of treatment options for your family! For children, we can conduct exams and cleanings, provide preventive treatments, like fluoride and dental sealants, and even repair teeth with lifelike fillings and crowns. On the orthodontic side, we can treat kids as young as age seven with a phased approach, and complete treatment for teens with braces or Invisalign® aligners. We can also offer retainers for young children, or adults who have had teeth shift following earlier treatment. Our office employs a team of experts, and the last imaging technology, to allow us to offer a custom and personalized approach to care.
If you have any questions about our treatment options, or if you need a second opinion, then contact our team today to learn more or to schedule your next visit.
Make an Appointment with Shirley, NY, Orthodontist and Pediatric Dentist
We would like to help people of all ages in our community enjoy good oral health. To learn more about our orthodontic treatments for kids and adults, then contact Shirley Orthodontics and Pediatric Dentistry in Shirley, NY, by calling (631) 399-1600.